What dash cam to buy?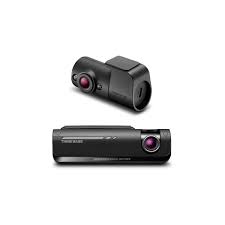 With so many Dash cam's on the market it can be confusing on what to buy. Dash cam's vary in price from $60 up to $1200 so why the difference? In terms of features you should be aware of what features are useful.  The main one is continuous recording this enables you to record footage while driving the most basic of features in the a dash cam. As you get into the premium product it may have parking more to be able to record while you are not with the vehicle for the accidents in car parks etc. Be careful and buy something with voltage sensing so the vehicle battery does not go flat. Camera's have safety features of forward collision warning and lane departure also these features are becoming increasingly available in new cars and alert the driver of traffic conditions and can save you if your someone easily distracted while driving.
In terms of cameras we recommend, thinkware make a great product in the f770 and f800. Loaded with all the features above its great value for money and super clear in reviewing the recording. If you need further support on dash cam options reach out to us.
Do you need 4k?  There are lots of opinions on this and while the image quality is great it will chew though the data card quickly so make sure you get the maximum size to gain the most footage.
Lastly make sure it is configured so you get the footage if you need it. There would be nothing more frustrating that having a dash cam fitted and then not being able to access the recording you need.